In The News …
Lorain Schools TV20 presents LSHOF 2019 inductee images

LSHOF 50th ANNIVERSARY, 2019 ENSHRINEMENT BANQUET
The Lorain Sports Hall of Fame's 50th Anniversary Class of 2019 Enshrinees was enshrined at the LSHOF banquet on May 11 at German's Villa. Congratulations to all!
Here's the news from the banquet in The Morning Journal's May 12 edition …
______________
________________

_______________

_______________

_______________

______________

______________

______________

_______________

_______________
______________________
Here's 50th Anniversary Class of 2019 Enshrinees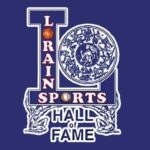 The Lorain Sports Hall of Fame proudly announces its 50th Anniversary Class of 2019 Enshrinees. The group will be enshrined at the LSHOF banquet on May 11 at German's Villa.
Tickets will go on sale at the beginning of March. For ticket information, contact Ron Feldkamp at 440-244-3449 or Tom Bauer at 440-213-8719 or by email at tbauer0403@gmail.com.
The 2019 enshrinees are as follows:
Regular category
Theresa Feldkamp Brannen, Track, Amherst High School (2001), University of Michigan
Jesse Hernandez, Bowling, Southview High School (1991)
Ron Mantini, Basketball/Baseball, Lorain Catholic High School (1995), California University of Pennsylvania.
Ricky Quiles, Boxing, Southview High School (1988)
Roger Smith, Basketball/Football, Admiral King High School (1983), Ohio University
Scott Zimmerman, Baseball, Admiral King (1984), Indiana University
Senior Category
Chris Cowie, Track & Field, Lorain High (1968), Cleveland State University
Victor Guerrieri, Basketball, Admiral King (1968), Oberlin College
Special Category
Larry Reardon, Basketball Official
John Rositano, Basketball Coach
Team Category
Admiral King High School Basketball 1979-1980
Posted Feb. 23, 2019
__________
New looks: Museum photos & Yellow Brick Road
We've got a new gallery of photos previewing items in the LSHOF Museum collection — check it out here on our Museum page. In addition, the Museum page includes a link to the restored the Lorain High Yellow Brick Road photo section displaying historic pictures spanning more than a century of sports.
Posted Feb. 20, 2019
_________
We're Front Page news in the Morning Journal

Posted Feb. 2, 2019
______________
Mmmm, Steak Fry on March 3
The Lorain Sports Hall of Fame will have a fundraiser steak fry on Sunday, March 3, 2019, from 4 p.m. to 7 p.m. at the Amherst Eagles Aerie 1442 located at 1161 Milan Avenue in Amherst.
Dinner is $25 per ticket and includes a steak, baked potato, salad, roll, beverage and dessert — $5 of the ticket price goes for a 50/50 raffle. A basket raffle also will be held. Extra 50/50 tickets will be available for $5 each or three for $10.
Call Bambi Dillon for tickets or any questions at 440-989-6539.
_______________
Save Aug. 4th for LSHOF Golf Outing
Mark Sunday, Aug. 4, 2019, on your calendar for the Annual Golf Outing to benefit the Lorain Sports Hall of Fame. Watch here for details to come, or see our page on Facebook @LorainSportsHallofFame.
Posted Jan. 16, 2019
__________
Ohio State saved by Hail Berry fourth-down catch
COLLEGE PARK, Md. — On the list of obvious Ohio State targets for a game-saving fourth-down play in overtime, Rashod Berry wouldn't have made the top five of Buckeyes likely to be called upon Saturday. There's running back J.K. Dobbins and H-backs K.J. Hill and Parris Campbell and receivers Terry McLaurin and Johnnie Dixon.
But then again, Berry, a 6-foot-4, 259-pound junior from Lorain, might be the best athlete on the Ohio State roster.
And then again, the quick throw to Berry that worked to save a win over Maryland is the closest thing Ohio State has to a go-to secret play in times of trouble.
The same call that was tipped away against TCU in game three when Berry was open worked perfectly in game 11, and a fourth-and-1 conversion in OT kept alive what turned out to be the game-winning drive in Ohio State's 52-51 win. Full story here
Posted Nov. 19, 2018
_______________
Save the date: May 11, 2019 – Enshrinement Banquet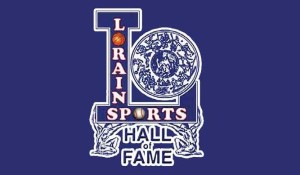 Saturday, May 11, 2019, is the date of the next Lorain Sports Hall of Fame Enshrinement Banquet. Be sure to save the date on your calendar of events to attend. Meanwhile, you can visit the LSHOF Museum at Lorain High School and Like us on Facebook. As always, our website has details and photos about all the LSHOF enshrinees plus details about visiting the LSHOF Museum at Lorain High School and attending our special events throughout the year.
Posted Sept. 28, 2018
__________

Click this link for full story
Posted Sept. 1, 2018
____________
Lorain Sports Hall of Fame Museum hours
Tuesday-Wednesday-Thursday 11 a.m. to 2 p.m.
Closed every third Wednesday of the month
Open for special events at Lorain High School
If not able to attend during open hours
call Bambi Dillon 440-989-6539 to set
up time to visit the museum
Posted Aug. 29, 2018
_______________
Nomination time for 2019 LSHOF enshrinement
Sept. 30, 2018, is the fast-approaching deadline for nominating Lorain athletes you think are worthy of induction into the Lorain Sports Hall of Fame. The nomination form is comprehensive and takes time to complete, so don't wait. You can find eligibility rules at this link and you can download nomination forms at this link. The next enshrinement will take place in May 2019.
Posted Aug. 16, 2018
____________
2018 Golf Outing Photo Album
Posted Aug. 17, 2018
________________
Video of the 2018 Enshrinement Banquet
Click the image below to see the video

Posted July 12, 2018
______________
Posted July 10, 2018
______________
Reminder: The LSHOF museum at Lorain High School is closed for the summer. It will reopen in late August when school resumes.